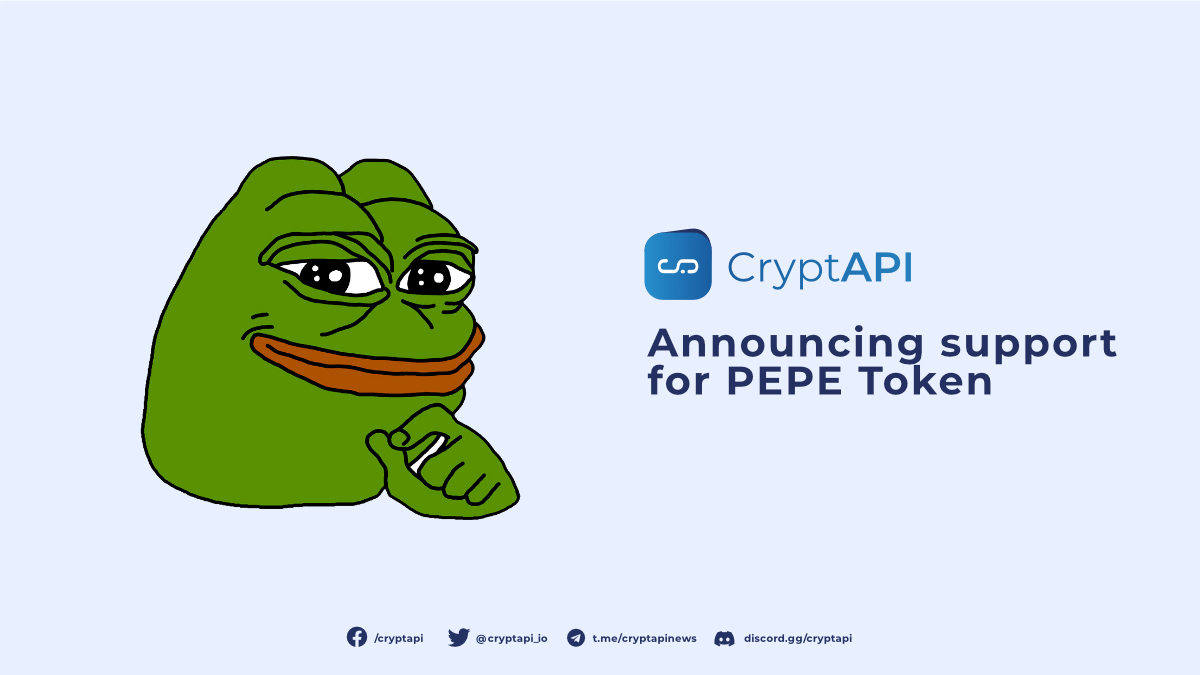 CryptAPI now supports PEPE Token
4 months, 2 weeks ago
CryptAPI has added PEPE Token to its list of supported cryptocurrencies. This new meme-coin on the Ethereum blockchain has gained popularity due to its unique branding and community-driven approach. Merchants can easily integrate CryptAPI into their website or online store to start accepting payments in PEPE Token.
PEPE Token is now available using the ticker erc20/pepe.
CryptAPI remains committed to meeting the needs of its customers and staying at the forefront of the rapidly evolving cryptocurrency landscape.