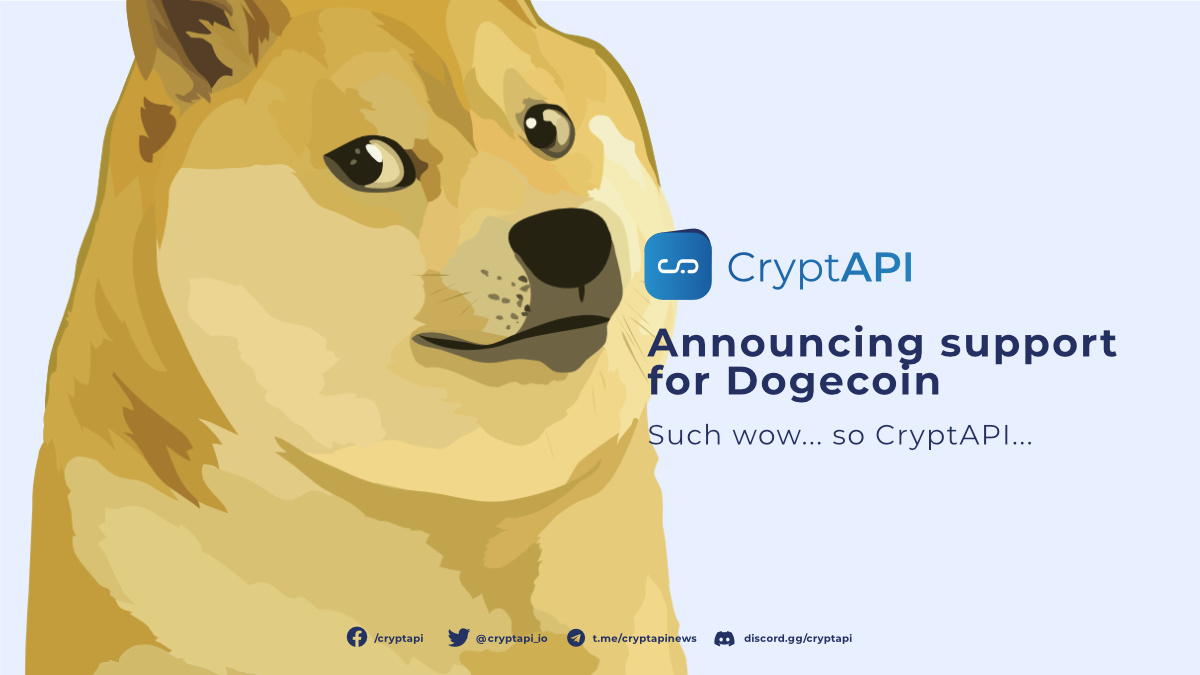 Get in on the Fun with CryptAPI: Dogecoin Payments Now Available
8 months ago
Join the Dogecoin craze and start accepting payments in this popular meme-inspired cryptocurrency with CryptAPI. We believe in having fun and embracing the playful side of cryptocurrency, which is why we're excited to add Dogecoin to our list of payment options.
Our user-friendly platform makes it easy to start accepting Dogecoin payments on your website or online store. Plus, with our robust security features and fast transaction times, you can trust that your Dogecoin payments will be safe and reliable.
At CryptAPI, we're always on the lookout for new and exciting cryptocurrencies to add to our platform. Whether it's a new meme-inspired coin or a groundbreaking technology, you can count on us to stay ahead of the curve.
Join us at CryptAPI and start accepting Dogecoin payments today. You never know, you could become the next big Dogecoin millionaire!