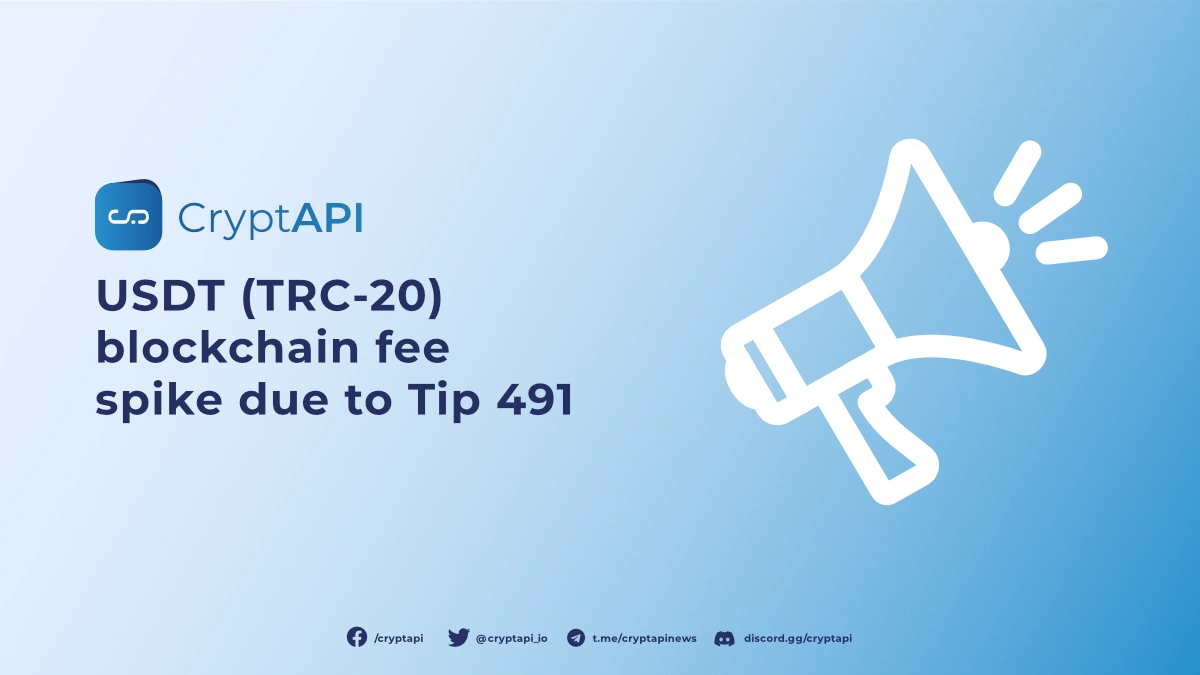 USDT (TRC-20) blockchain fee spike due to Tip 491
8 months ago
We regret to inform our valued customers, particularly those who process USDT over TRC20, that the Tip 491 submitted by BlockchainOrg was approved and has resulted in increased blockchain fees for processing USDT over the Tron blockchain. This change affects only USDT processed over Tron blockchain and all other tokens remain unaffected.
Due to the increased blockchain fees, we have been forced to adjust our minimum transaction requirements for USDT over TRC20 to 3 USDT. We understand that this change may be disappointing for some of our customers and apologize for any inconvenience this may cause.
For those who prefer a more affordable option for processing USDT, we offer alternative networks including BEP20 and POLYGON. Alternatively, customers can switch from USDT over TRC20 to one of our other supported stable coins including BUSD, TUSD, or USDC.
We encourage customers to stay informed about current fees by using our fee estimation endpoint at https://api.cryptapi.io/trc20/usdt/estimate/.
As always, our priority is to provide the best service possible and we appreciate your understanding during this time.