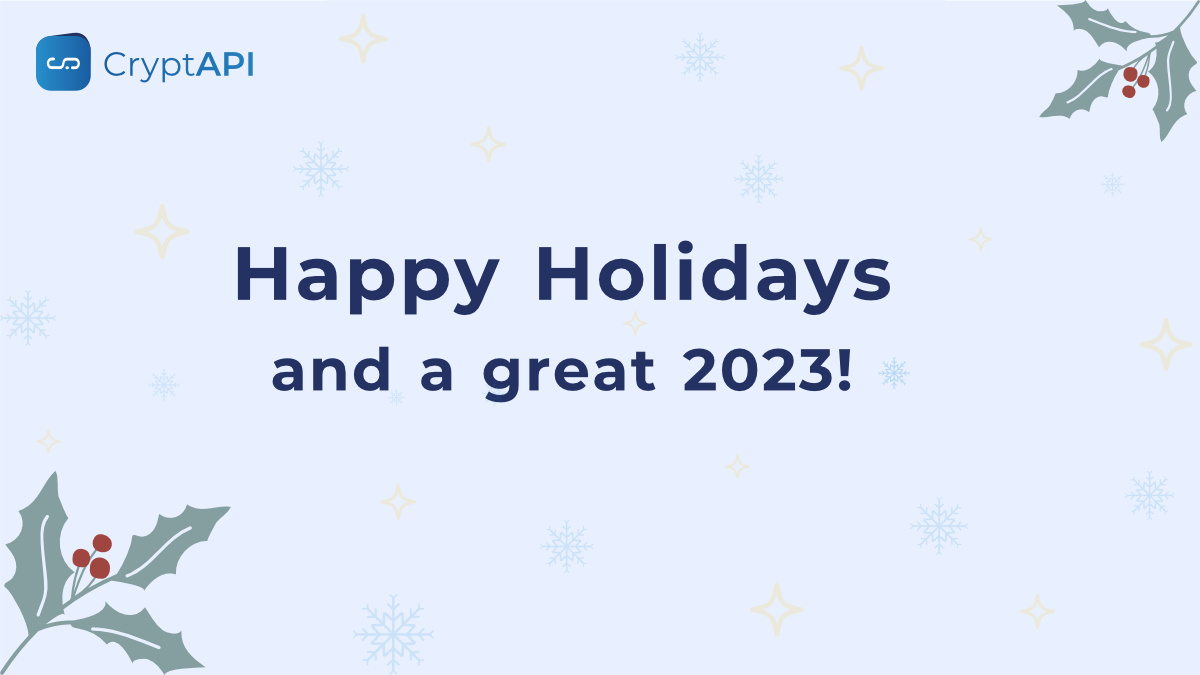 Happy Holidays and a great 2023!
11 months, 3 weeks ago
As we ring in the new year, let us reflect on the improvements and successes that have been achieved through CryptAPI this past year. We've released new products and launched a new brand with Blockbee. As we move into 2023, the CryptAPI and BlockBee team has grown exponentially with great talent!
We are hoping for a bullish 2023 for crypto, full of improvements and new opportunities to come.
We look forward to continuing to provide our users with even more easy-to-use tools to facilitate their payment solutions. Our goal is and will always be to create an enjoyable experience that makes payments and deposits simple and secure — no matter your level of experience or expertise.
As we move into another stellar year of progress, CryptAPI and BlockBee will continue striving to bring innovative products and services to our customers. We are positive that with the tremendous potential of crypto and blockchain, 2023 will be another year of growth, success and a lot of great news that we will share with you very soon!
May your holidays be filled with joy as you enjoy time spent with family and friends!
From all of us here at CryptAPI, we wish you peace, love and good health throughout the New Year! Cheers to 2023!