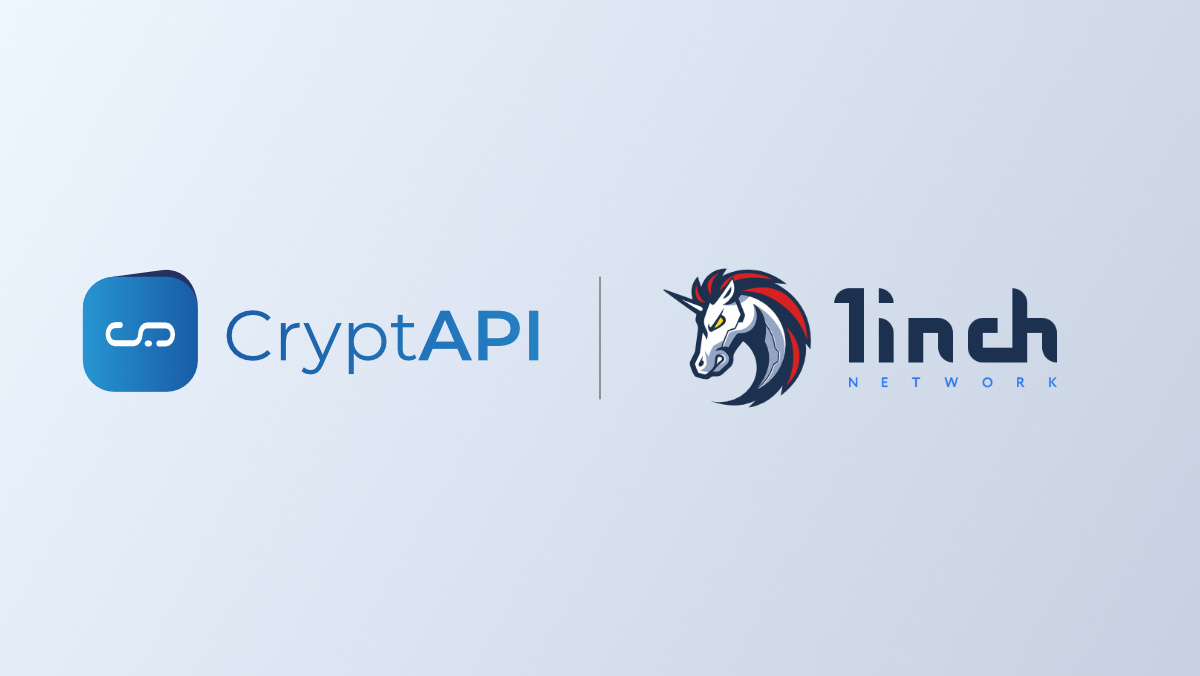 CryptAPI now supports 1INCH Token
12 months ago
CryptAPI is committed to providing our customers with access to the very latest in cryptocurrency payments and deposits. We are continually expanding our list of supported tokens/networks, so be sure to check back for updates!
We are pleased to announce that our customers can now use 1INCH Token to receive payments and deposits across the Ethereum (ERC20) and BSC (BEP20) networks!
You can check the related tickers from cryptocurrencies page.
If you have any questions regarding token or blockchain integrations, please do not hesitate to contact us at [email protected]. Our dedicated team will be more than happy to help!
Stay tuned!