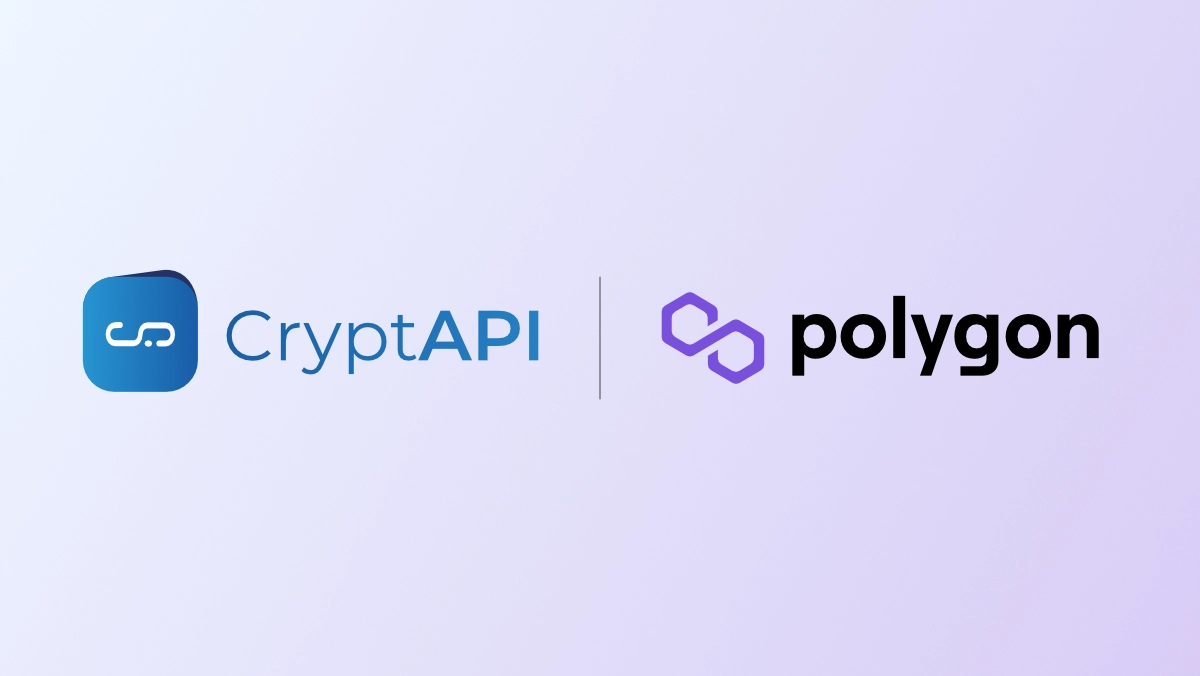 CryptAPI is now supporting Polygon
10 months, 2 weeks ago
We are thrilled to inform you that CryptAPI now supports Polygon network!
This growing blockchain lets us manage quick transactions with very cheap network fees (roughly 0.01USD)!
The tokens we are supporting so far are:
Decentraland (MANA)
ApeCoin (APE)
Avalanche Token (AVAX)
TrueUSD (TUSD)
Wrapped BTC (WBTC)
Binance-Peg BUSD Token (BUSD)
USD Coin (USDC)
BNB (BNB)
Wrapped Ether (WETH)
USDT (USDT)
MATIC (MATIC)
In order to start processing payments/deposits through the Polygon network, simply retrieve the new Polygon tickers from our cryptocurrencies page.
As usual, any feedback is much appreciated!