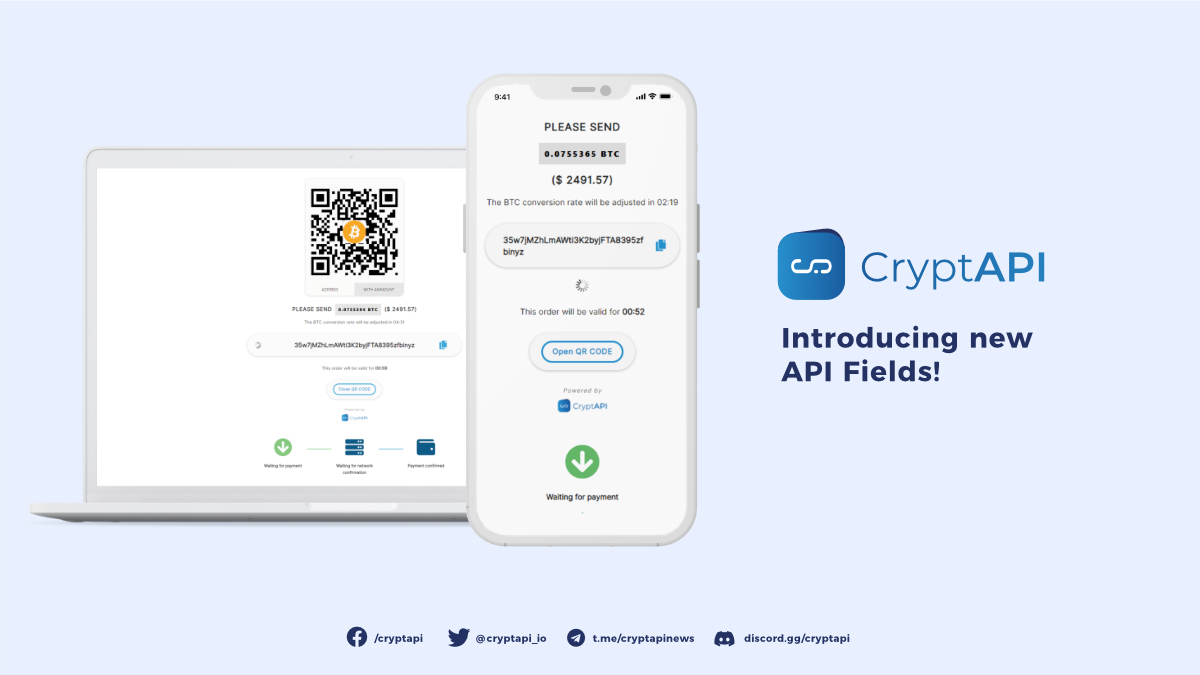 We're introducing new API fields
1 year, 1 month ago
We're excited to announce the introduction of two new API fields: price and fee_coin. These additions will provide our users with more information and flexibility in their transactions.
Along with these new fields, we will be deprecating the use of fee, value, and value_forwarded in our API. However, it's not mandatory the immediate switch to the new parameter, as the old parameters will keep properly working.
We hope that these changes will improve the user experience and make our API even more useful for our customers.
As always, please reach out to our support team if you have any questions or concerns about these updates.
Thank you for choosing CryptAPI as your preferred payment gateway!