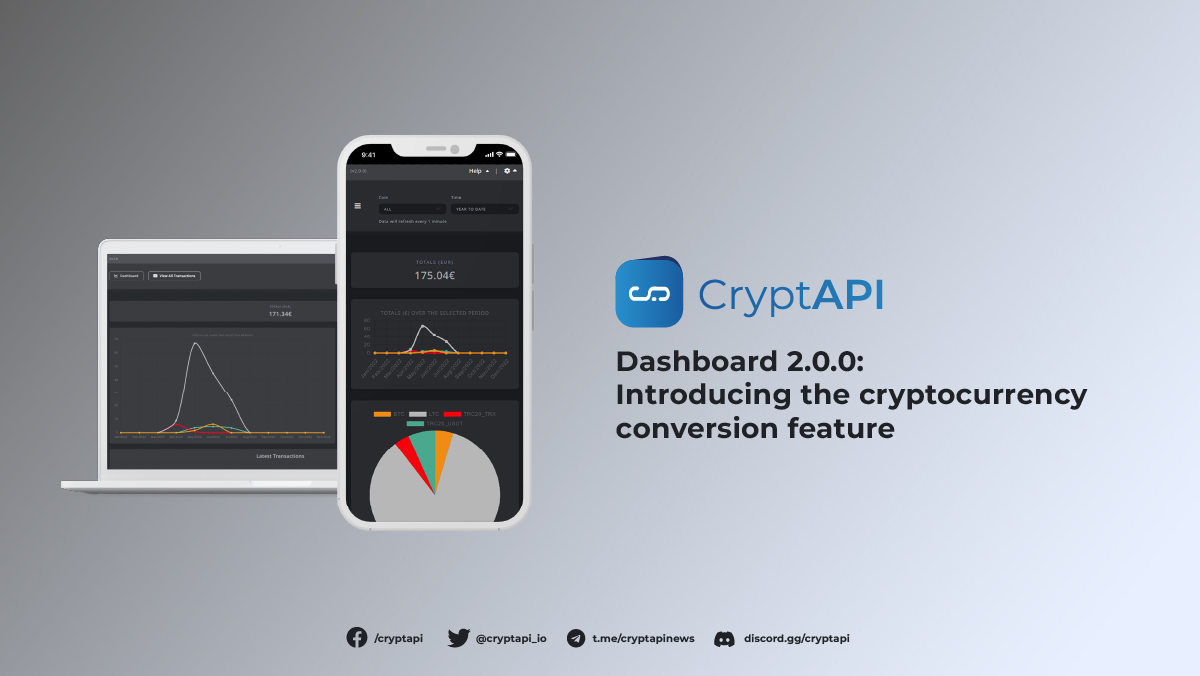 Dashboard 2.0.0: Introducing the cryptocurrency conversion feature
1 year, 4 months ago
Hello CryptAPI community!
After a long period of testing, we released the version 2.0.0 of our Dashboard.
How does our cryptocurrency conversion work? We exchange cryptocurrencies; we're just integrating with your exchange to automatically convert the cryptocurrency you receive using our service according to a set of rules you can set.
For this to work you must get an API Key from your exchange, allow it to make transactions and paste it in CryptAPI's Dashboard. After setting up your exchange you can set the rules you wish (for example every time you get paid in Bitcoin you can set it to automatically convert to USDT). It's important that you go to your API Key addresses and set exclusively your exchange address using the button we added. It must be set exclusively using the button, otherwise it won't work.
Currently this feature only works with Binance. Support for other exchanges will come in a near future.
The Dashboard also received a lot of small bug fixes and design improvements as well as a new onboarding to help you start using our services.
We hope you enjoy this update and feel free to give us any feedback.