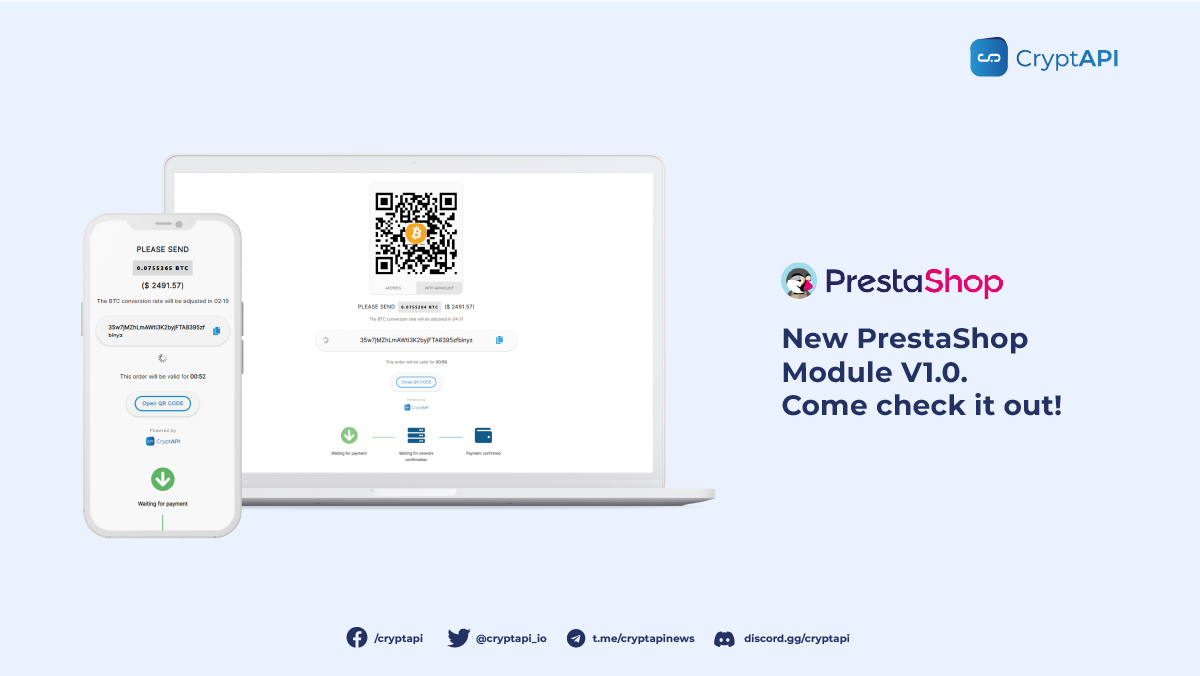 PrestaShop Module Available
1 year, 2 months ago
Hello CryptAPI community!
We just launched our new PrestaShop Module that aims to bring all CryptAPI's goodness to PrestaShop users.
Our PrestaShop Module has the same features as our other integrations, such as:
Support for 50+ cryptocurrencies
Order sets automatically to paid when the user sends his payment.
CryptAPI Pro Support
Highly customizable to fit your needs
With this module you'll be able to receive cryptocurrency payments in your PrestaShop Store without having to worry about high or hidden fees. It's also very simple to install and to configure.
We hope you enjoy our new PrestaShop Module.