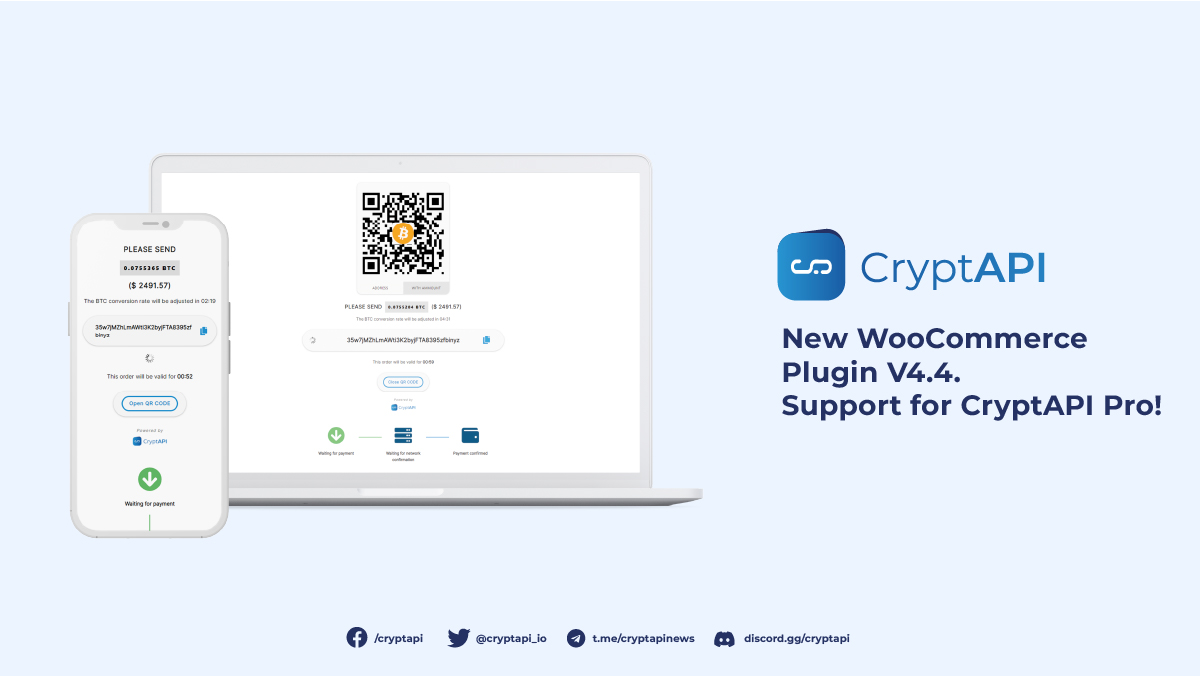 WooCommerce plug-in v4.4
1 year, 4 months ago
Hello CryptAPI community!
With the release of CryptAPI Pro, it's now time to upgrade our integrations to support it as well. With this update, our WooCommerce plug-in now has a field so you can insert your API Key. If you don't want to use CryptAPI Pro don't worry, this field is entirely optional, and you can leave it empty.
Apart from the CryptAPI Pro support the plug-in also got minor bugfixes and some improvements.
This update includes:
As always, we thank you for all your feedback and we hope you enjoy this update.