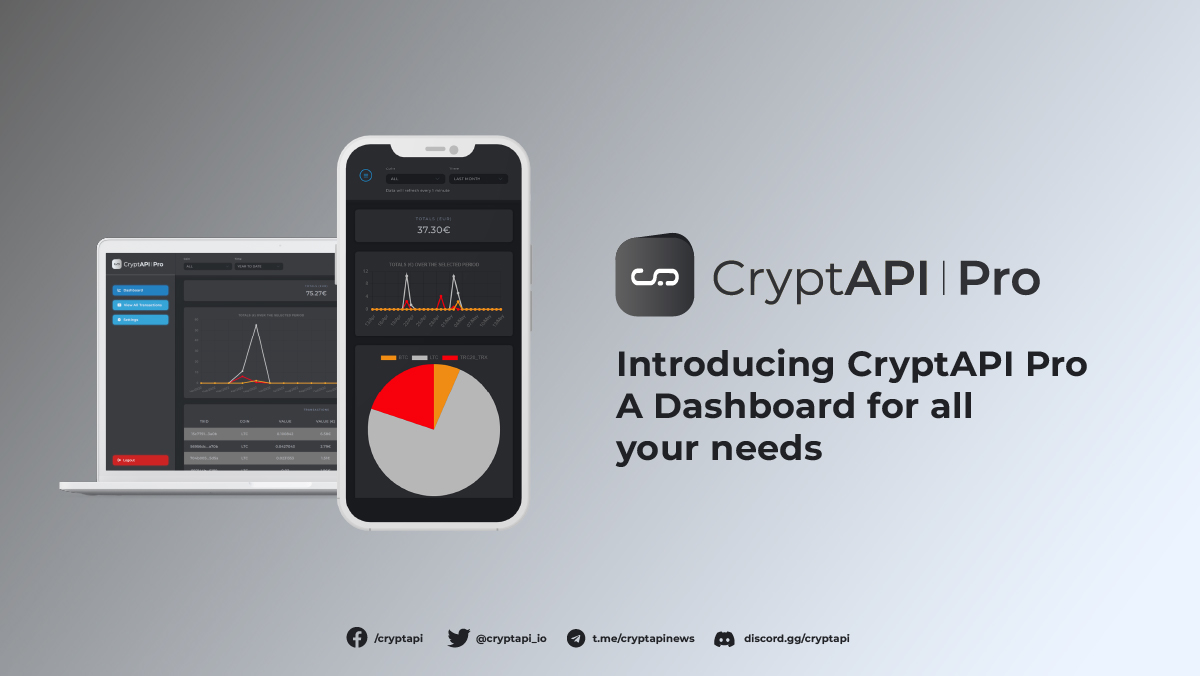 Introducing CryptAPI Pro
1 year, 4 months ago
We are very excited to introduce the biggest update to our service yet: CryptAPI Pro!
CryptAPI Pro is a brand new system, built on top of CryptAPI, that will provide many new features, including a full backoffice with dashboard, transaction history, reports (.pdf included), statistics, and much more!
And this is just the beginning for CryptAPI Pro!
Already in development are many other features that we believe you'll love, including:
Ability to convert funds directly into other cryptocurrencies or FIAT (through the exchange of your choice);
A fully plug-n-play checkout system;
A Point of Sale (POS) app;
..and much more!
Here is a full comparison of the features of CryptAPI and CryptAPI Pro:
Stay tuned for more news in the coming days!