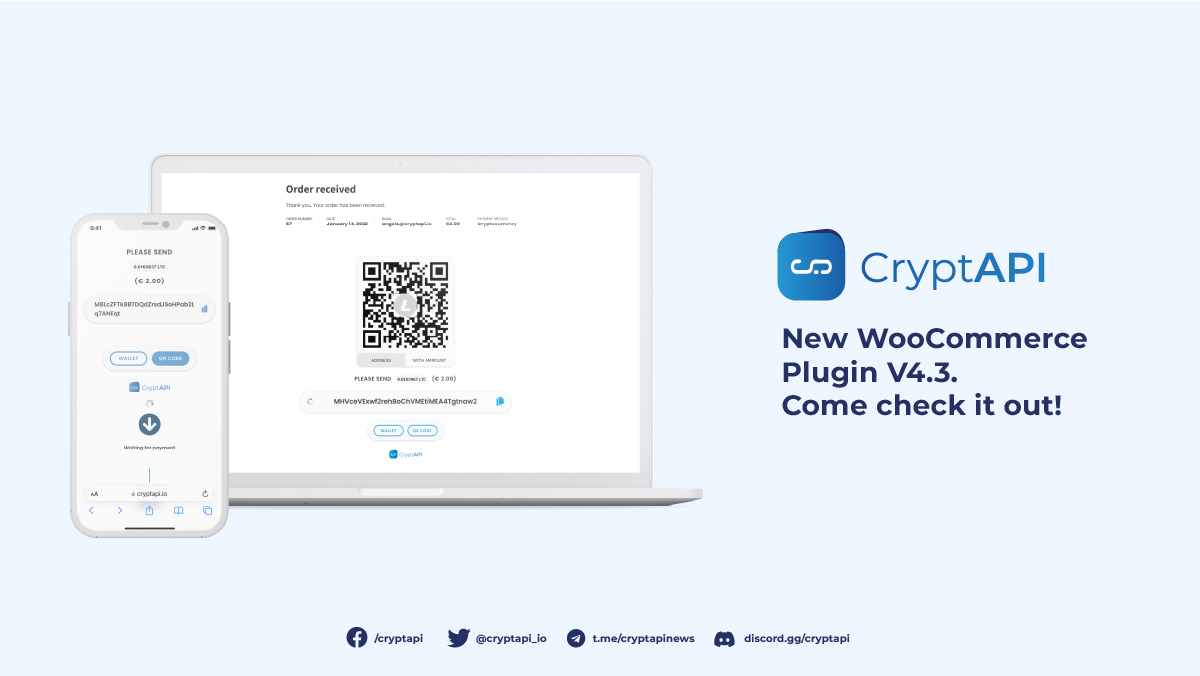 WooCommerce plug-in v4.3
1 year, 7 months ago
Hello CryptAPI community!
Our WooCommerce plug-in just got updated to the V4.3, a small update to improve the quality of our services.
This new update includes:
Improved calculations

Minor fixes
Before upgrading to this new version, you must be sure to have the ext-bcmath enabled in your PHP, since the calculations are now depending on that extension. Not enabling this extension means our plug-in won't run in your website since it has a safeguard built into it.
If you're not sure if you already have it enabled, or how to enable it, please contact your hosting provider. You must ask your hosting provider to enable the PHP extension called ext-bcmath.
You can know more about this extension in the PHP website.
We thank you for all your feedback.