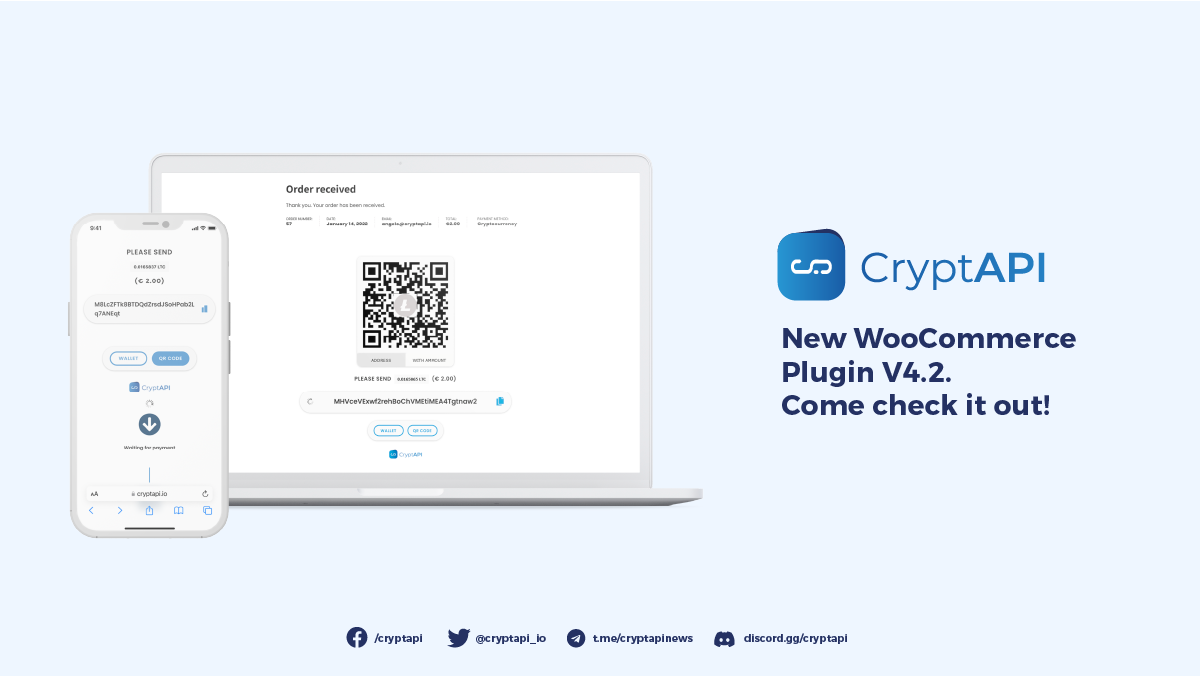 WooCommerce plug-in v4.2
1 year, 6 months ago
Hello CryptAPI community!
We are always trying to improve not only your experience, but also your costumer's. To achieve that we made improvements in our WooCommerce Plugin (link to the plugin), making it even a better choice to start accepting cryptocurrencies in your WooCommerce store.
These improvements include a brand-new algorithm that will improve everything about the order processing.
We also heard your feedback and added links to the payment page so your costumer can still pay your order even if he accidentally closes the page. Now, both the e-mail and the "my-account" page will have links for the payment page, so your costumer can still pay the order.
This new update includes:
Improved algorithm
Minor fixes
UI Improvements
This version doesn't have any breaking changes so it's safe for you to upgrade.
We thank you for all your feedback.