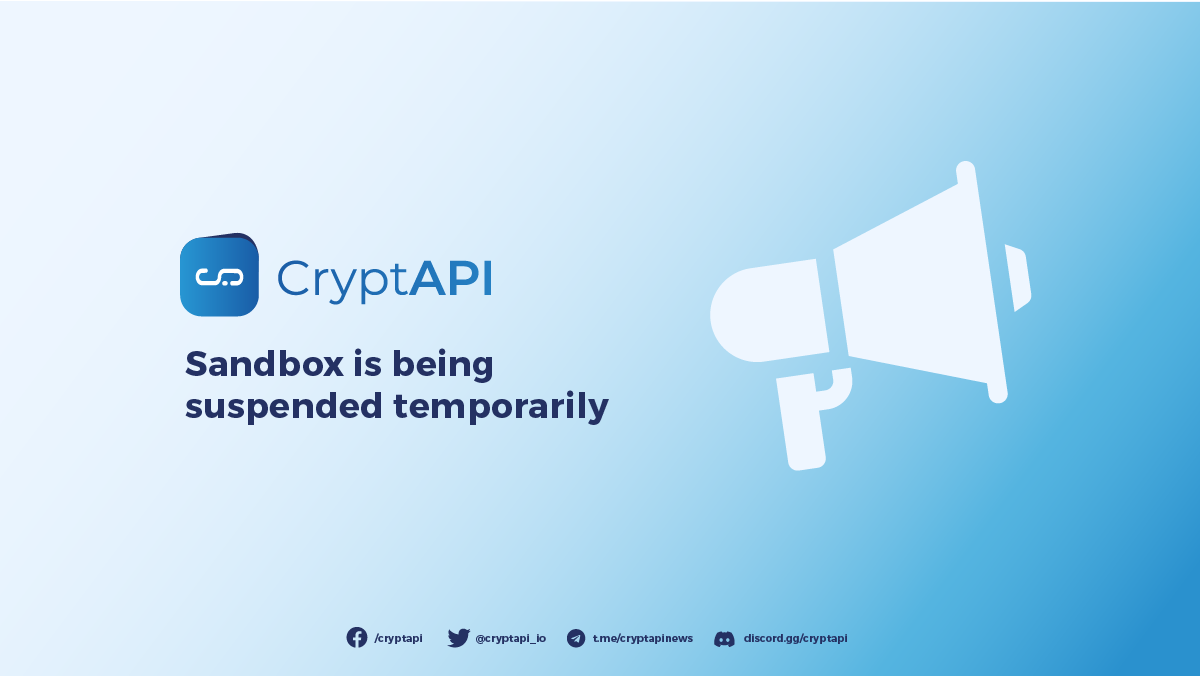 Sandbox suspended temporarily
1 year, 2 months ago
Hello CryptAPI community!
We are suspending our sandbox at sandbox.cryptapi.io to perform some improvements and bugfixes. We're also removing it temporarily from our documentation until we have it up and working again.
Our tech team is working to bring the sandbox back up as soon as possible, though we have no ETAs for that.
For the time being we advise you to use Litecoin to test our API at https://docs.cryptapi.io/tag/Litecoin due to the very low transaction rates this currency has. You can check the minimum transaction values in our pricing page.
The CryptAPI Team.