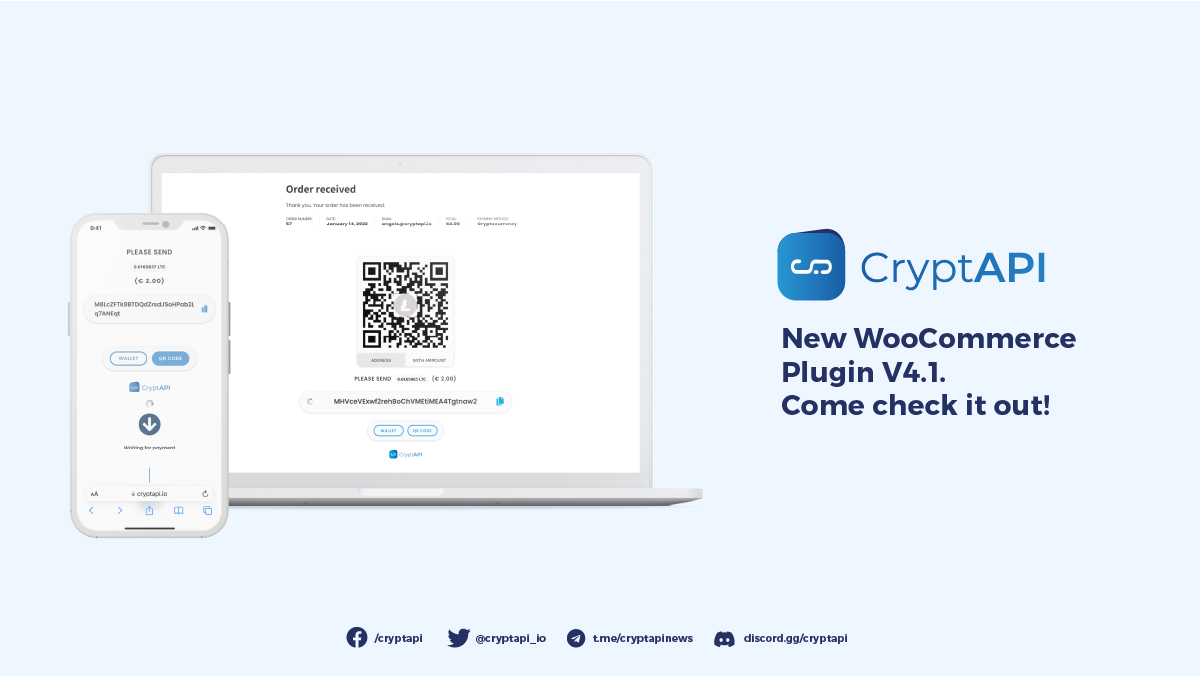 WooCommerce plug-in v4.1
1 year, 7 months ago
Hello CryptAPI community!
The version 4.1 of our WooCommerce plugin is now available. We heard your feedback and added new features and made other improvements.
This new update includes:
Added a history of transactions to the order payment page
Better handling of partial payments
Minor fixes
UI Improvements
We improved the support for partial payments, meaning that now if your client doesn't send you the entire value, the plugin will give information about the values sent and how much it remains to fulfill the order.
We also made some improvements in the configuration page, in the UI and we also added a lot of bugfixes.
In this version, the QR Code with the order value won't be working on some currencies since that was creating issues with some wallets and other applications.
As always, we are open to your feedback.
Even though this is a major update, we made sure it won't break your current installation. You can download the new version of our plugin in the WordPress repository.