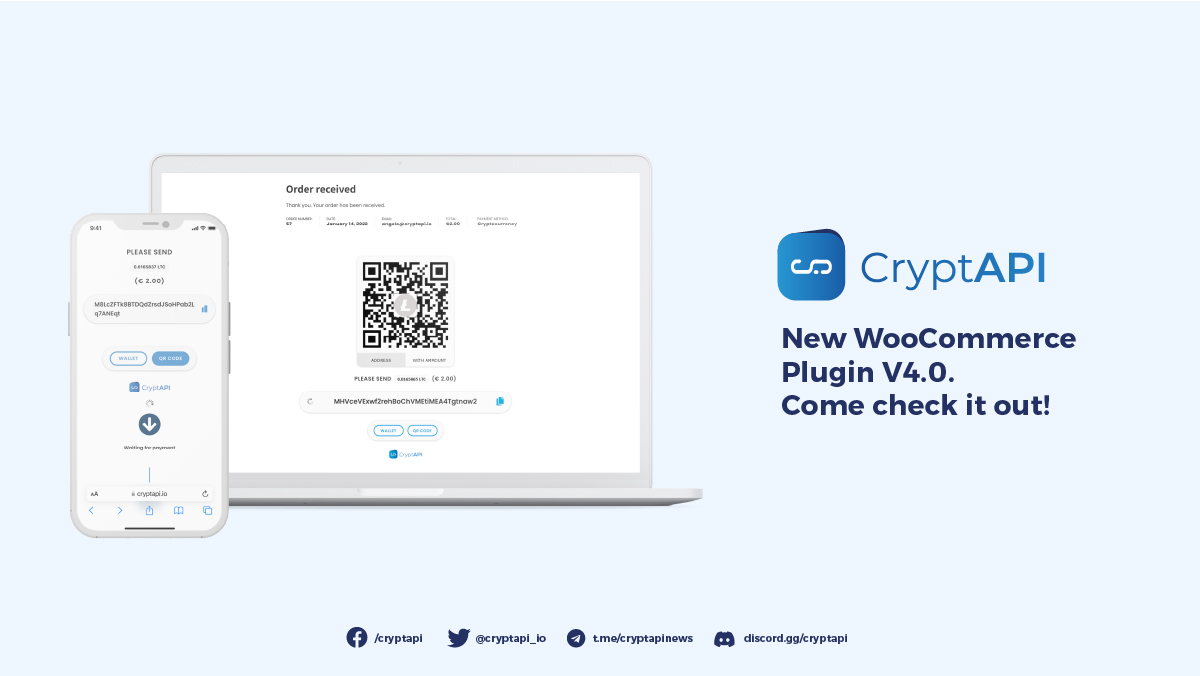 WooCommerce plug-in v4.0
1 year, 7 months ago
Hello CryptAPI community!
We released a new version of our plugin for WooCommerce, with tons of improvements and new features.
This new update includes:
New settings and color schemes to fit dark mode
New settings to add CryptAPI's services fees to the checkout
New settings to add blockchain fees to the checkout
Settings redesign. They are now more user friendly
UI Improvements
Minor bug fixes
The plug-in now allows you to choose the color theme for it. If your store has a dark theme you don't need to worry, our plug-in has a setting to adapt to your store's color theme. Otherwise, if your store detects if the user is using dark mode to adapt it's color scheme, you just need to set the setting to "auto". We also added the possibility to add the service fees to the check out as well with the blockchain fees. This mean you can charge your costumer with the fees paid for using our service.
Another new setting gives you the capability to choose the QR Code to shown per default to your costumer when he is paying the order. You can also hide one of the QR Codes. We also heard your suggestions and made huge improvements in the coin selection. Now, each coin has it's own checkbox on the side of the address input, which made it even simpler to configure.
As you may see this is a major update, but you don't need to worry: it doesn't have any breaking change which means you can simply update it and enjoy all these new features.
You can download this plugin in the WordPress repository.