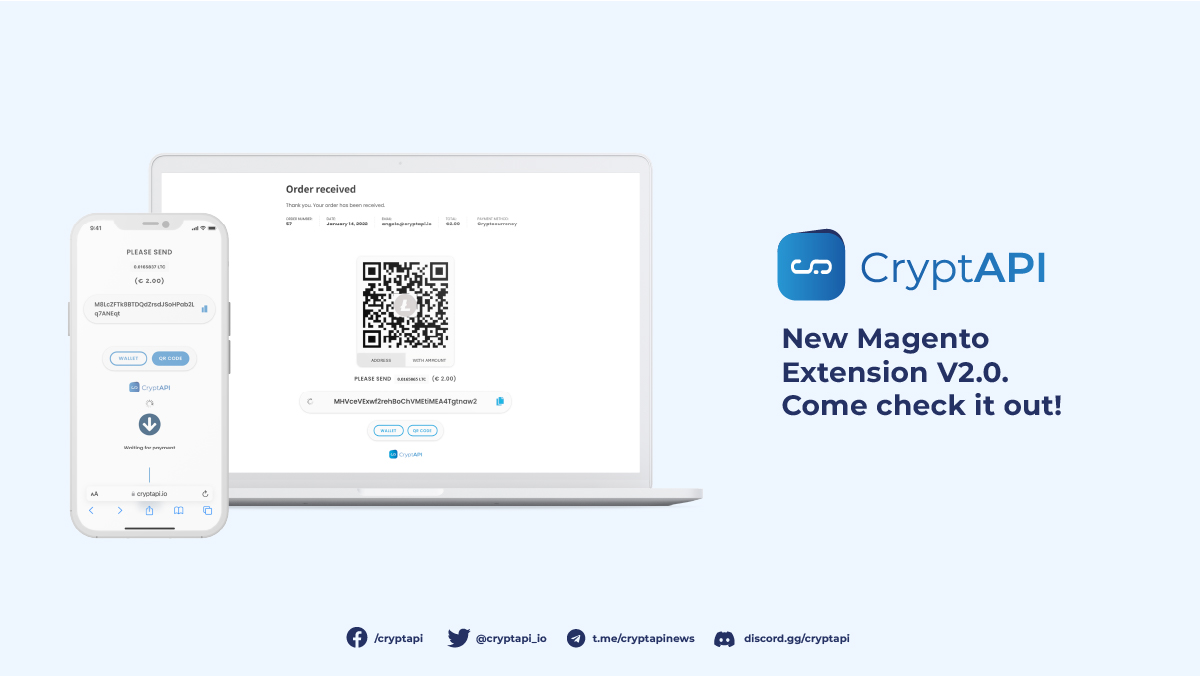 Magento Extension v2.0
1 year, 10 months ago
The waiting is over, our new Magento extension version 2.0 has finally been released!
This new version features:
New coins
Updated codebase
New API URL
UI Improvements
Minor Bug Fixes
The plugin is live on Magento Marketplace, as well as on our Github page.
As always, we welcome your feedback, please let us know what you think!