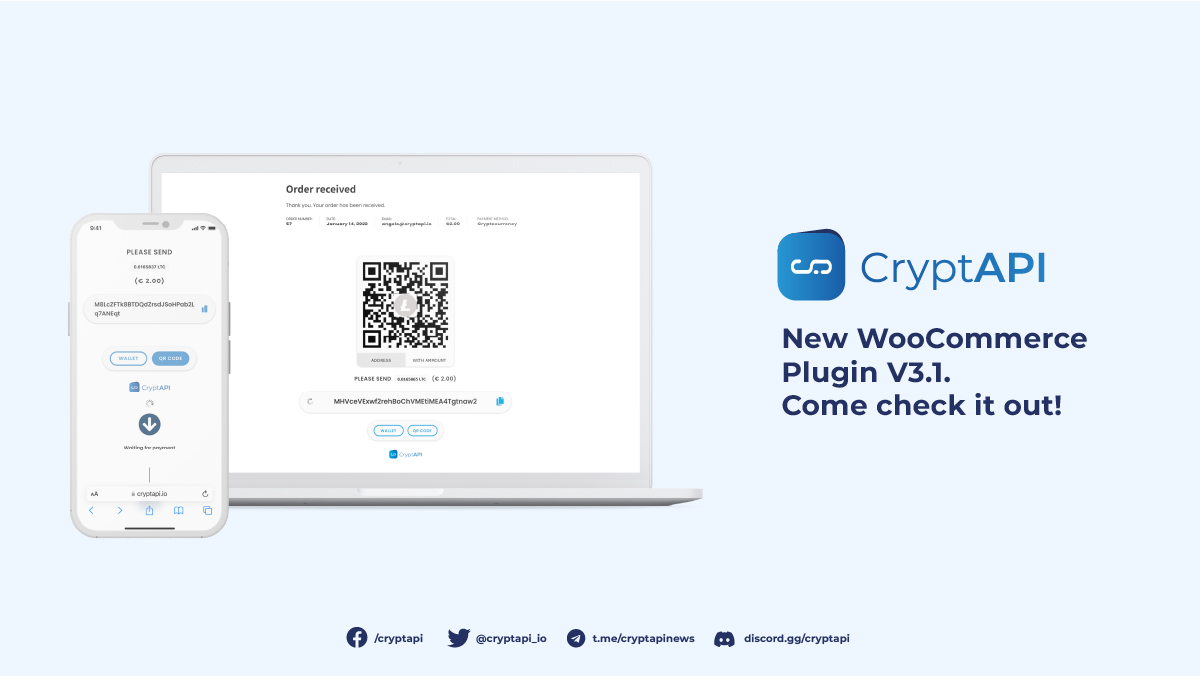 WooCommerce plug-in v3.1
1 year, 3 months ago
We released a new version of our plug-in for WooCommerce, with bug fixes, new features and support for WooCommerce Subscriptions.
This new version features:
Support for WooCommerce Subscriptions
New setting to update the conversion at a time interval choosen by the store owner
New setting to cancel the orders if the user doesn't pay in a time duration set by the store owner
Beware: Order will be canceled but every payment received will still be redirected to your wallet address
Minor bug fixes
The plugin is live on Wordpress repository, as well as on our Github page.
As always, we welcome your feedback, please let us know what you think!